HacNYC Lambda-themed Posters for The 1st NYC Haskell Hackathon
Filed under:
community
Several months ago, I heard about Hac Phi, and how amazing the experience was. I asked if there was a local hackathon to NYC. The answer was "No, but there should be one." In response, I replied, "How can we make it happen?" I pestered queried the NY Haskell Hackathon organizers and they provided many tips - such as finding space and announcing the event. As the first ever such event in this area, it was important to get the word out about its existence.
Now that there less than a month until Hac_NYC! Recently created some promotional materials to help spread the word.
Registration open for the 1st ever #Haskell #Hackathon happening in NYC Apr 4-6, 2014. Info: http://t.co/ueSjxHLO99 pic.twitter.com/UPJZI7xNdd

— ♫♪ (@katychuang) February 13, 2014
#HacNYC is less than a month away and looking for speakers. Sign up here: http://t.co/x979yKOetm (#NYCTech #Haskell) pic.twitter.com/fnFbdjrTsn

— ♫♪ (@katychuang) March 13, 2014
These banners were made using Adobe Illustrator and the official Haskell Logo. I imported the .svg logo file into Illustrator, modified it's size and colors. Then dragged it to the swatches to create a pattern. The screenshot below shows how you can further modify the pattern to create the metal effect.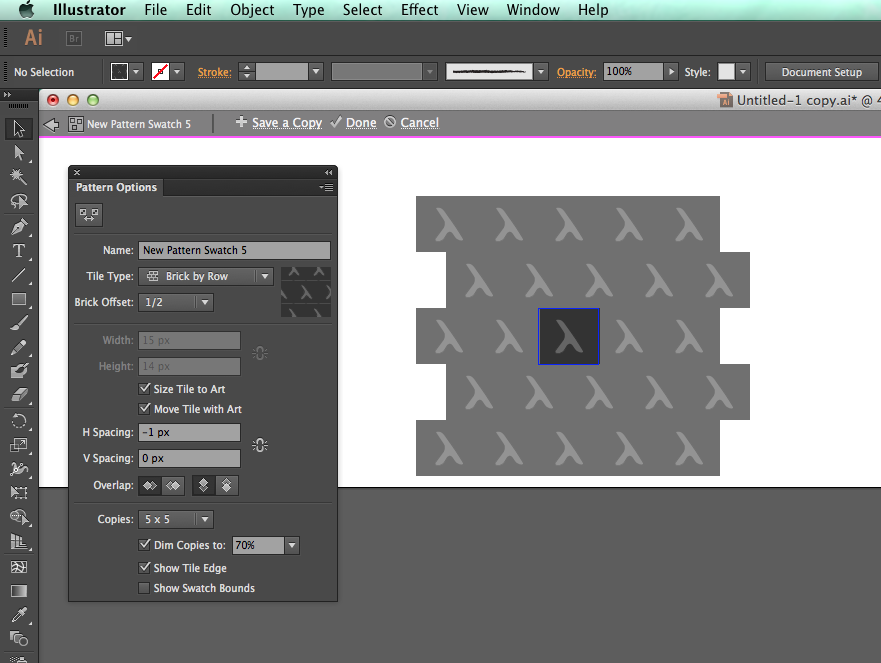 Here's another banner, inspired by the examples found on the Type Design Information Site.